Virtualization in the enterprise world is becoming more important in terms of operations especially if they have global sites. Challenges of this companies are cost of the equipment and delivering numbers to its global headquarter without hurting its expenses.
One company still stands out among the rest in offering virtual machine software to the market is the company VMWare. Now, VMWare is now introducing the technology to the Philippine market by introducing their latest product that will take Philippine companies IT infrastructure and operation to the next level and making more profit.
Held at the Rizal Ballroon in Shangri-La Hotel Makati, Philippines; the VMWare Connect 2013 is an event organized by VMWare which they introduced their product which has a capability of having an own virtual datacenter, virtual desktop, centralized application for users especially anti-virus software, and migrating one's user station credentials to another station without going into installation of an operating system which is one cause of delaying the productivity of an operation.
The event was formally opened by the VMWare General manager on Asean countries Jon Robertson. He introduced why major companies on S&P 500 choose virtualization and VMWare and how their product delivers remarkable performance on their client's global operation.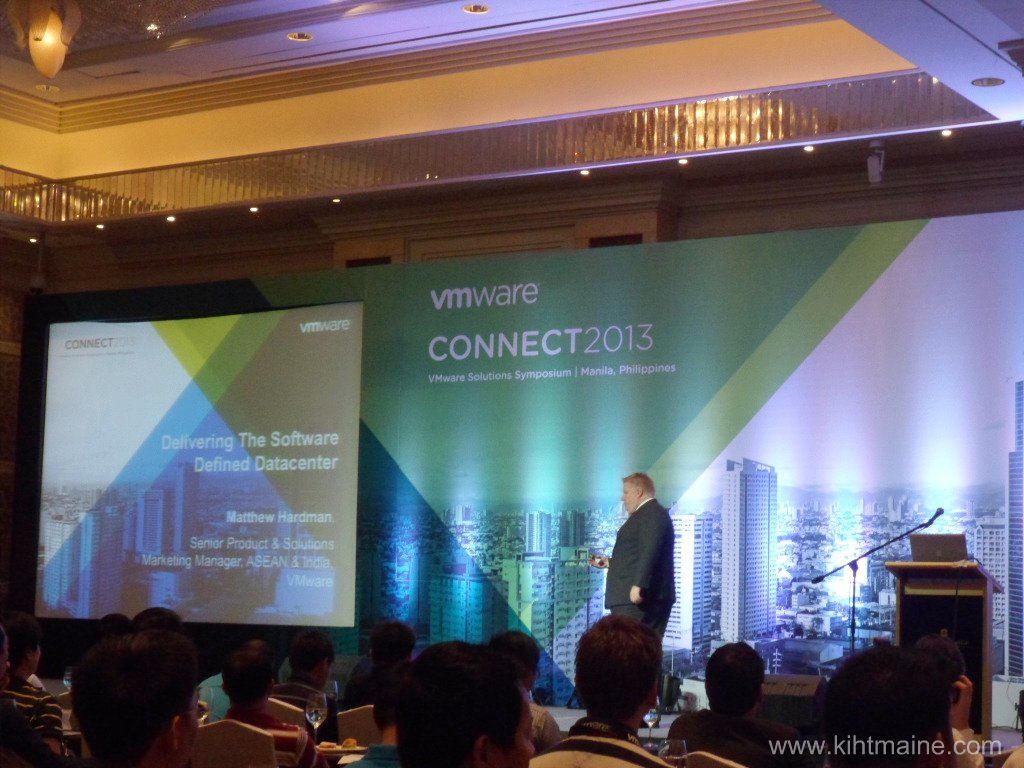 After the opening speech by Jon Robertson, the next speaker is Matthew Hardman, the Senior Product and Solutions Marketing Manager for ASEAN countries and India; he tackles their product on how the companies will benefit from virtualization by minimizing cost and increasing productivity on a global scale; he cited Australia as one of the most innovative countries in terms of virtualization and doing its operation via cloud-computing.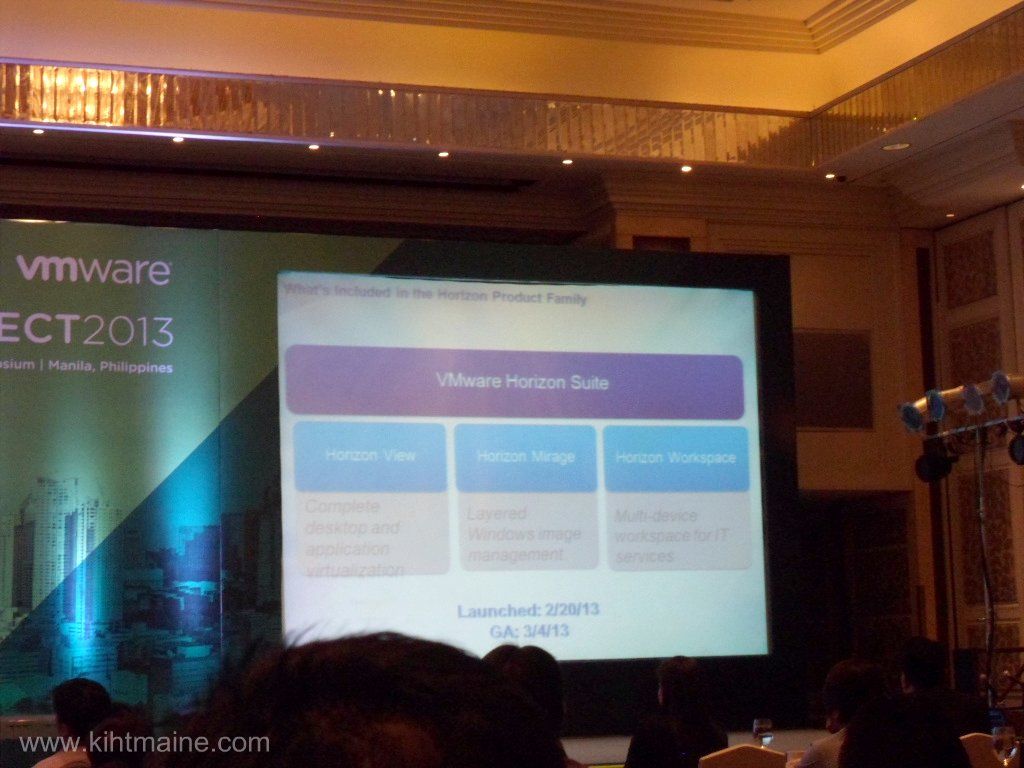 Because of this, industries in the Philippines would take advantage on this kind of structure are the following: Business Outsource Processing which has client outside the Philippines; Mining, Government agencies who have access to individuals information— agencies like National Bureau of Investigation, Social Security System, National Statistics Office, Metro Manila Development Authority, and Philippine Defense—; Financial institution which have a global operation; and Manufacturing.