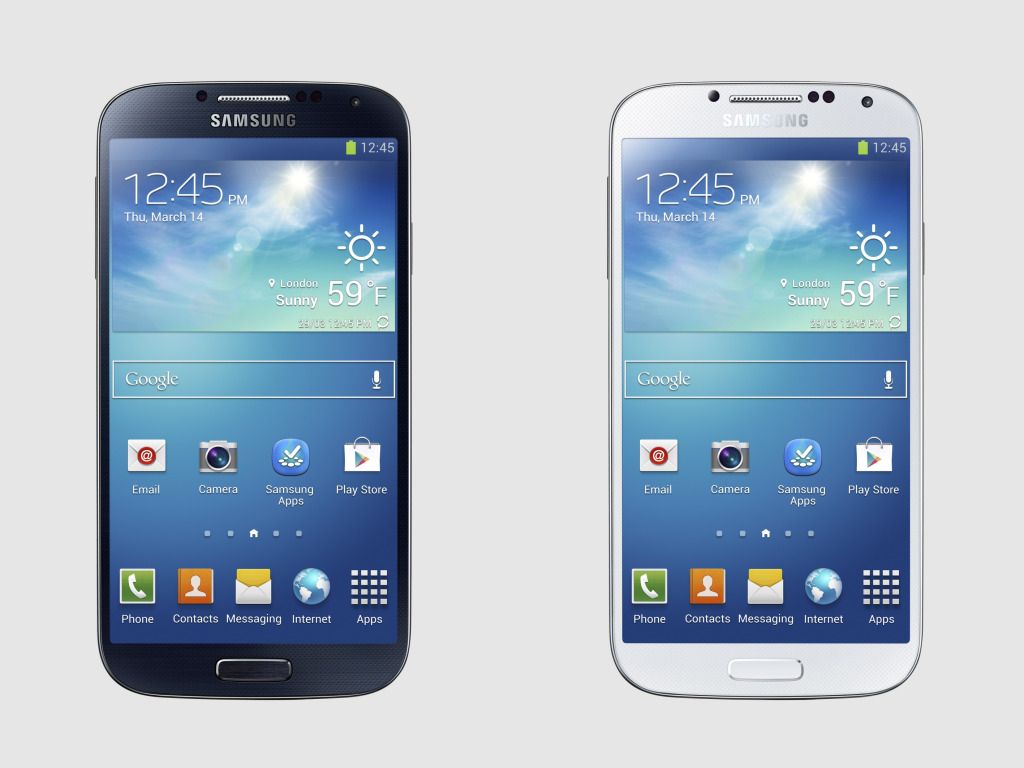 Samsung officially launched their latest smartphone which will defintely battle with Apple's latest phone the Iphone 5, the Samsung Galaxy S4.
With the success of its predecessor, the Galaxy S3, the Samsung Galaxy S4 is equipped with the latest feature and at the same time powerful hardware specs which consumer will change their present smartphone to this one.
The Samsung Galaxy S4 is using a quad-core Snapdragon (1.9GHz) processor having a two-gigahertz system memory on a LPDDR3—for me this phone has an edge already compare to its competitors, and running on the latest Android 4.2 or codename Jellybeans. User will have benefit on its 5" display, bigger on its predecessor S3 on a 4.8" display but still the phone is slimmer.
New technologies that the Samsung Galaxy S4 delivers and which are very promising; and Apple definitely will run for their money are:
The introduction of the hand-gesture sensor which the phone will sense the user if his or her hands is doing multitasking without touching its screen; this feature is also available on their smart-tv's which are available in the market.
The photo capturing of a physical business card, turned it into an electronic business-card and will be stored to the user's phone for future reference; a feature which is also found in Samsung's PL120 digital camera—I have one though—where it has this feature where in the camera will capture an image with an alpha-numeric character and turn that image to a readable code of the device.
My favorite, the introduction of 13-megapixel camera that DigiCell photographers (Digicam and Cellphone users) will have new device to toy around; it will also compete with LG's Optimus G that comes also with a 13-megapixel camera.
And most of all, the Samsung Galaxy S4's battery is removable which is also a good news as compared to its competitor which is embedded on the device.
Still it can do wireless connection like email, chat, social networking like Facebook and Google+. But there is another one that Samsung will introduce a technology in the future which is similar LG's technology Smart-UX, the feature where you can take a picture of a foreign alphabet character and translate that into English.
The phone will be available next month, so guys, be ready for this one because once it is already available in the market, this phone will be selling like a pancake.
I'm excited also with the unveiling of Samsung Galaxy Note III.
Credits to Anandtech for the images.